This article introduces some of the best places for all visitors to Aomori. Aomori has many fascinating places, including unique historic sites and nature. In this article, we will introduce four spots you should see when visiting Aomori. It will introduce each place's historical, cultural, and natural attractions. We will also detail the characteristics and highlights of each place, as well as the best times of year for sightseeing. Please refer to this information when you visit Aomori.
"Hirosaki Castle" Aomori's historical sightseeing spot.
Hirosaki Castle is located in Aomori Prefecture and was the base of the Tsugaru Clan. Completed in 1611, it is the last remaining Edo-period castle in the Tohoku region and features a six-story castle tower and two turreted gates. Hirosaki Castle is designated a National Treasure and is the largest surviving castle in the Tohoku region. Surrounded by over 2,600 cherry trees, it is especially noteworthy during cherry blossom season. The castle is closed for the winter from November 24 to March 31 every year.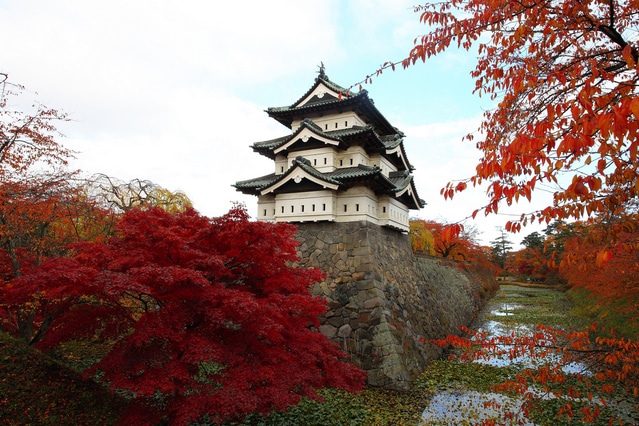 Aomori Cultural Experience. Shirakami Sanchi (Mountainous Region)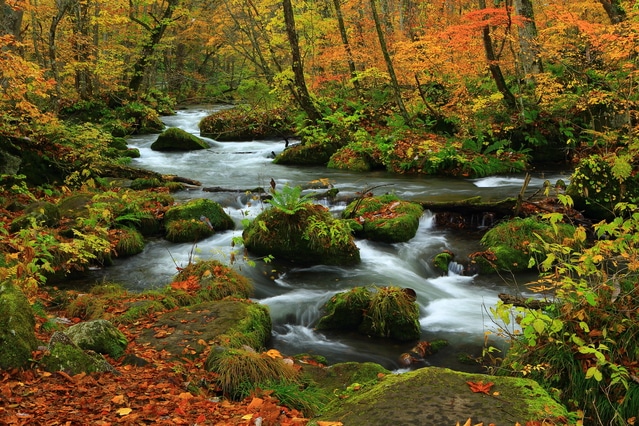 Shirakami Sanchi is one of the oldest and largest beech forests in Japan. It is located in northern Aomori Prefecture, bordering Akita Prefecture. Covering an area of approximately 700 square kilometers and home to a wide variety of flora and fauna, the area was designated a UNESCO World Heritage Site in 1993 and is now a popular tourist destination for nature lovers and hikers. The best time to visit is from May to June when the area is alive with greenery.
Explore Aomori's natural attractions. Oirase Stream
The Oirase Stream is a breathtaking natural beauty located in Aomori Prefecture. It is a vast expanse of rock walls, streams, and ravines that have been eroded over thousands of years. The emerald-green river and the sheer cliffs of Yamakoshi Gorge that rise up behind it make for a spectacular view of the valley.
Enjoy the beautiful scenery of Aomori. Lake Towada
Lake Towada is one of Aomori's most beautiful landscapes. Located in the northern part of Aomori Prefecture, the lake is one of Japan's three largest caldera lakes. The lake is surrounded by the rugged mountains of Mt. Chokaisan and Mt. Iwaki and is home to many migratory birds. The best season is from June to September, when the lake is covered with wildflowers.
Lake Towada(Towada-Ko)
Conclusion
Aomori offers many attractive sightseeing spots, including historical sites such as Hirosaki Castle, cultural experiences such as the Shirakami Mountains, and nature such as Yamakoshi Valley and Lake Towada. No matter when you come to Aomori, there is something for everyone to enjoy. If you use this article to plan your trip, you can enjoy Aomori to the fullest.