My Profile
Former Business person in Japan 40s with a college degree.
A resident of a large metropolitan area.
Normal in appearance. (However, clean.)
Although he can say he is the president of a company, his income is just a hair above that of a Company employed.
As enjoying encounters with various types of women, I am beginning to realize that I prefer ordinary women.
I am practicing daily in pursuit of daddy activities that can be done without being a respectable manager, doctor, or wealthy man.
How to start meeting people in Sugar Daddy's life in Japan
Download the app!
The first action for beginners is registering your profile using a Sugar dating app.
There are many dating apps, but the key is to use a "daddy dating app."
You may get the impression that most men are executives or men with high incomes, but it is not limited to such people; ordinary salarymen can also register, and depending on how you go about it, you can have a lot of fun.
You should be aware that it costs a certain amount of money
I don't want to tell too many lies, so I'll be honest and say that it may be difficult for those with too little money.
It is not a cheap game.
The point is whether or not you have the money to invest a certain amount of time and money in meeting women.
Even if you have money, it is not suitable for those who try to be cheap when meeting women. (Such people tend to be disliked by women in the papa game)
Know that even ordinary office workers can have fun!
As was the case with me when I was a businessman, there is a need for ordinary people in this world.
I heard from a woman that many wealthy people, such as business owners, have money but have a particular personality (apparently), so there is a demand for ordinary people who are not handsome.
It is a strange market.
Winning opportunities as a businessman
You need to talk to the women, so if you are not a good communicator, you will have to cover your needs in other ways.
The factors that are necessary on the male side to match with a woman for a daddy's girl are
Good appearance (face, style, fashion)
Financial ability
Communication skills
I believe that the weight of each of these factors is the total evaluation of the following.
Good appearance (face, style, fashion) Less than 20
Economic power 40% to 50%
Communication 40% to 50%
This is my sense of value.
Since this is an overall evaluation, those with good financial ability should use that as a weapon in their activities. In contrast, those with good communication skills should use their power to talk in messages and when they meet in person.
But above all, it is essential to be clean and presentable when you meet someone.
I would like to add that this is an essential item that all women think in common.
Comparison of recommended services

Paters
PJ
Paddy67
Company
Paters
eclipse
Paddy67
OS
iOS / Android / WEB
iOS / Android / WEB
iOS / Android / WEB
Price
1M  12,000JPY
3M  29,800

JPY


6M  54,800JPY
12M 84,800JPY
1M  9,800JPY
3M  24,800

JPY


6M  42,800JPY
12M 58,800JPY
1M  10,800JPY
3M  27,800

JPY


6M  48,800JPY
12M 64,800JPY
Most expensive
Cheapest
Middle Price Range
Function
Messages after matching
Message Board
I want to meet today! Settings
Private Settings
Passcode Settings
Strict Identification
Illegal User Reporting
Messages after matching
Message Board
I want to meet today! Settings
Private Settings
Passcode Settings
Strict Identification
Illegal User Reporting
Messages without matching
Submit ID
Message board to meet
24/7 Patrol
Register your e-mail address
Report illegal users
Registered Women
A wide range of registrants, from college girls to female office workers, models
A wide range of registrants, from college girls to female office workers, models
A wide range of registrants, from college girls to female office workers, models
Evaluation
A
B
S

An extensive collection of lovely ladies, and the app is very easy to use. The price is excellent for the amount of money it costs.        
A newly emerging service. The number of registrations is growing as it is becoming more and more well-known. The application is the most responsive of the three companies.
It would be nice if the amount of money could be maintained at the same level.
The service I use the most. There are many models, celebrities, and college girls, and the app is straightforward to use. The amount of money is in the middle of the three companies. I can appreciate the excellent balance.
To be honest, the population of women is almost the same regardless of which service is used.
This is because the women can register for free.
From a man's perspective, he should check the amount of money and use the service that seems easy to use.
My recommended service
I recommend "Paddy67" as the best choice.
The one I use and recommend is Paddy67.
It is a highly rated app in the daddyhood realm, boasting one of the highest numbers of women registered in the industry. It is a popular service supported by many women, from college girls to model celebrities.
It can keep up with the registrations of other companies and is extremely fun to register.
It has become one of the most common applications among female college students, so much so that they usually introduce each other to their friends.
With more than 80% of registered users under 24, it is an excellent tool for those who want to meet young women.
Click here to download the application
Click here to go to the Web version
How to Use?
Download and register from your smartphone's app store (iPhone/Android)
Registration through the browser version, not through the app, is available at a 10% discount from paid app billing (as of May 2022). Click the link!
As a registered free member, you can view women's profiles, but you cannot "Like" them or send and receive messages. And sending/receiving messages is impossible (mosaic), so you must register as a paid member to fully use the service.
However, after becoming a paid member, you can exchange unlimited messages with your matches, so we think it is cost-effective for those looking for a chance to meet someone.
The system is not designed to decrease points each time you send a message.
After all, to meet the person you are looking for, you need to send a certain number of messages.
Amount of money for use
1-month plan 10,800 yen (360 yen per day)
3-month plan 27,800 yen (about 300 yen per day) → Personally recommended!
6-month plan 48,800 yen (about 270 yen per day)
12-month plan 64,800 yen (about 180 yen per day)
You can start with a 1-month plan for the first time, but after all, 1 month is often not enough (laugh).
So then, you can start about 3 months from the beginning.
If you sign up for a one-month plan for three months, the monthly subscription would be 32,400 yen, which is calculated to cost 4,600 yen extra.
The price and setting may depend on the person, but my consistent answer is that it is not expensive for a tool to connect with women with whom I do not have much contact in my daily life.
Good point about Paddy67
Let me list the good points of Paddy67 again.
Meet women when you want to meet them
There are many women on Paddy67 who want to meet you right away, so you can find a woman when you feel like it and be matched with her right away.
It is frighteningly convenient.
However, on the other hand, I think that there are many men and women who want to meet by making firm plans to do so.
So, personally, I would probably prefer to meet with a matched woman by making plans in advance.
The fullness of female members
The volume zone of female members is girls over 18 years old and 20s, college students, models, and people in the entertainment industry.
Every man has a desire to meet a good-looking woman.
This is a good choice for you.
No other tool makes reaching out to "high-level" women so easy.
Privacy is protected
Some people may not want their activities to be known. Paddy67 has a feature for them.
It is called "incognito mode.
This means that when the mode is turned on
This is a feature recommended for those who want to protect their privacy.
This feature is recommended for those who want to protect their privacy, so please make full use of it and enjoy matching with women.
The other person will not be able to view your profile. Your footprints will not be left on the other person's profile. Only the person you are interested in (only the person who sent you a message) can see your profile.
Cost-effectiveness
From the perspective of someone who has had fun in women-related establishments, I have achieved personal encounters with women at an expense that is not that high, and I feel that it is a worthwhile investment.
Looking at the actual acquisition cost (time and money) to meet women, I am grateful that I have been able to do so at a lower cost than I anticipated.
For busy men, many of you may not want to waste your time.
I know that people may have different opinions about the cost of Paddy67's services, but I highly recommend it.
Purpose is clear
Naturally, both men and women have clear objectives.
Women look for mature, financially capable men, while men want to meet young, beautiful women.
Therefore, there is not such a high need to spend more time than necessary to build a relationship between a man and a woman through exchanging messages. (This depends on the type of woman, so it is impossible to say in general.)
However, since Paddy67 attracts men and women with common needs, it will be easy to reach a mutually desired destination.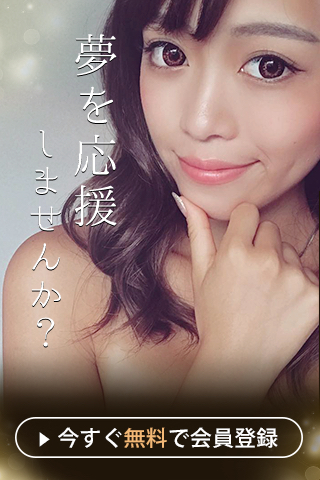 My personal opinion as a daily user
High-level women
As a daily user myself, I can confidently say there are many good-looking women on Paddy67, which is something to keep an eye on.
This is probably one of the reasons why Paddy67 is so expensive compared to other online dating sites.
I suspect those willing to pay that amount of money to meet people are likely to attract women because they are (I assume) financially well-off.
Thoughtful features
Personally, I find the scheduling function to be a useful and itchy service.
This is because I get matched with so many women that it becomes difficult to coordinate my schedule.
It's a good thing.
I would like to use this service with the secret mode that can also protect privacy.
I would say that the service is well equipped with a minimum level of services that meet the needs of men.
Practical tips for matching your ideal woman
Before Matching
Your profile picture is essential.
Many women look for cleanliness in men.
It is crucial to get by if you can keep that in mind.
The first point of contact with a woman is her profile picture, so there is nothing more wasteful than making a poor first impression.
If you post a photo that conveys a good impression, cleanliness, and a reassuring atmosphere as much as possible, you will likely receive more approaches from women.
It is okay to use photos that are not too overdressed but pay attention to the quality and angle of the picture.
I was told by a woman I met that very few men post photos on their profiles.
Just having a photo in your profile is enough to make you stand out from the crowd.
However, there may be many who do not want to show their photo.
In such cases, you can try matching with a woman in "secret mode," as explained above, which protects your privacy, and then send her a photo directly to her in a message within the application after a match is made.
However, there may be many who do not want to show their photo.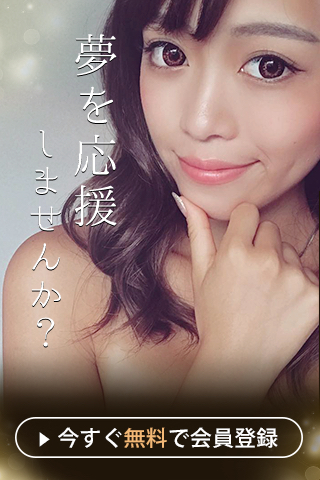 Minimal profile content is fine.
I believe there is no need to be more particular about the content of your profile than necessary.
I think you should include a minimum amount of information, but in the end, the point that women are looking at is
Photo
Location (area of activity)
Income
Occupation

The points that women look at are "photo," "Location (area of activity)," "income," and "occupation.
If you keep it simple and don't ramble on and on, you will be approached by women.
The game is not won until you meet them face to face.
Like! a woman who is logged in to a woman who is logged in.
In any case, you should aim for matching at first.
One trick to achieve this is to approach (send likes to) those looking for a partner by launching the application simultaneously.
The green circle indicates whether you are logged in in real-time.
When you can communicate with someone in real-time, the conversation tends to proceed quickly.
This is because the women are in the mood to look for a partner.
Sending a "like" or a message at that time will significantly increase the likelihood of a response.
It is very effective.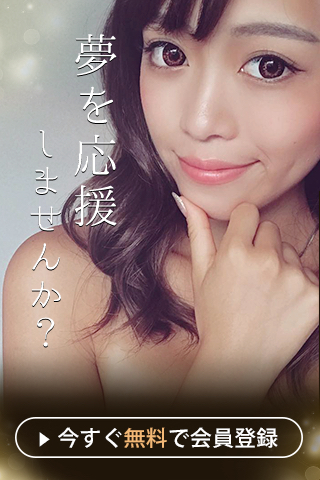 Note the registered occupations of the women.
Here is a sample by occupation, entirely at my discretion and prejudice.
I am biased toward the genres I have met, but please use it as a reference.
There are many more categories, so this is only a sampling.
Company employees (office workers, receptionists, clerks, etc.)
As they work for a company, they generally work Monday through Friday.
Therefore, they tend to look for someone they can meet after 6:00 p.m. on weekdays and on weekends.
This category is recommended for those who only have time on weekends.
The quality of women ranges from average to high.
Recently, Under the Covid19, more and more women are asking to meet during the daytime on weekdays because they are now working remotely.
It has been a trend over the past year that the number of women who can adjust their hours during the day is increasing rapidly.
Many of them have college degrees or higher.
Apparel Industry
The apparel industry is one of the most popular occupations for women in their 20s.
It is assumed that women work in stores. Whether full-time or part-time, there is a shift system. Shifts are decided every two weeks or so.
Many of them have weekdays off, so it is recommended for men who are looking for someone they can meet on weekdays.
As a side note, the overall performance of the apparel industry is not that good, so many women are paid low salaries.
Inevitably, the absolute number of matches will be enormous. Many of them are cheerful and fashionable. Not a few of them are doing it as a side job.
Many of the women are high school or vocational school, graduates.
Medical
Many women working as nurses, dental hygienists, and in cosmetic clinics are registered.
Most women in these occupations also work in shifts.
Therefore, their days off are often weekdays.
This category is recommended for those looking for a weekday partner.
Nurses are a little different because they work in a stressful environment, and many relieve their stress by dating men.
They are paid reasonably well, so not many of them say they are in financial trouble.
Many of the dental hygienists and those who work in cosmetic clinics are beautiful women.
Since the salaries are somewhat lower, many women tend to want to be supported for financial reasons.
Students (College students, Junior college students, Vocational school students)
Many say they are basically available anytime except during regular test periods.
Women at vocational schools tend to be a little busier.
It is possible to meet on weekdays and holidays.
Since they are only students, if you can take them to a high-class restaurant, they will be happy to do that.
Many young women like to talk, so it is better if you can be a good listener rather than talk about yourself.
The key is to be interested in the topic of the conversation (current trends, etc.).
You may not be able to follow the conversation at all.
Since they have not yet entered the workforce, their thinking may be shallow or naive in many ways.
I recommend them to those who can think they are cute, including such points.
Entertainment-related
Actresses, idols, models, and campaign gals fall into this category.
This category also seems to have a large number of registrants.
Although there is a question as to whether there are really that many, it is true that many of them are beautiful when you actually meet them.
I heard that the number of jobs for models and campaign girls in Covid19 has been decreasing, and many of them are making a living here.
Some of them say that they are in financial difficulties.
However, since they have a high level of appearance, many men approach them, and the competition is high.
You should not think that it is so easy to meet them.
I have met actresses, former AV actresses, and models.
Surprisingly, when I met them, I had the impression that they were ordinary people with ordinary sensibilities.
I once had a very unusual date with an actress, where we watched a past movie she had appeared in together.
Night Work Women
Recently, there has been a feeling that many women who work at night are registering at Corona Disaster.
These include cabaret club girls, women who work at girls' bars, the sex industry and delicatessen workers, and adult film actresses.
The cabaret club girls are scattered in their 20s to 30s.
Many of them have a high level of appearance, and some are currently enrolled, while others are former cabaret club members.
Since they work at night, a surprising number of them tend to be able to meet during the day.
Perhaps because their income is down, more and more of them are willing to accept allowances that are not that high.
There are many women who are good talkers and good communicators.
This may be a very good industry to be in at the moment.
A certain number of women working in the adult industry are doing it lightly as a side job.
I once met an adult film actress. She was not that famous, but she was firmly in the works available on DMM.
Unfortunately, she did not continue, but when I asked her about it, she told me that there are quite a few people doing it around her, so there may be a chance.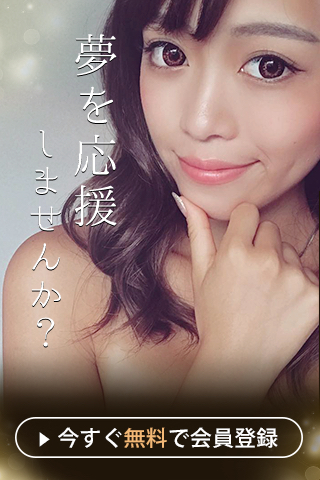 After Matching
Stick to your messaging!
Rude messages mean the end.
Never send a rude message from the beginning.
Think about how you would feel if someone sent you a rude message.
Don't send a message you don't like.
This is an ironclad rule.
As you will see when you first start out, as the number of women you have matched with increases, you will tend to be more careless in your message with each of them.
Whether or not you can respond politely and without being messy is the difference between winning and losing in communication through messages.
Short messages rather than long messages
Short messages with a good tempo are also preferred.
As with LINE, those who can catch up on a conversation at a good tempo are still popular.
It is also important to reply quickly.
Women judge men by the text of their messages more than you can imagine
It is not necessary to have a full profile, but it is good to pay close attention to the messages, as we have said many times.
Women judge sensibly whether a man is a decent person or not based on the message exchanges.
Is he using polite language, is he not arrogant, etc.?
If he practices basic manners, he is not to be feared.
Requesting only information from women is not a good idea.
It is not very desirable to ask for more information than what is listed on the profile, such as asking for your photo to be sent to you or asking for personal information (LINE or phone number) (before the meeting).
If a woman decides that there will be no problem after exchanging messages, she may be able to get some information, but basically, it should be assumed that there will be none before meeting in person.
Thinking normally, who would expose important personal information to someone they have not even met in person?
On the contrary, a woman who would do so normally is rather dangerous. You should be careful.
Don't be stingy with more money than necessary before you meet
It would be ideal to meet women without cost, but there is no such a good deal in the world.
Don't skimp on the investment to meet.
There are costs incurred in meeting women, such as the monthly fee for the application itself, the cost of tea, and the cost of allowance.
However, it is happier for you and leads to better results if you don't think of this as a cost but as an investment to enjoy later on.
Women tend to feel more secure with men who can afford the money, time, and other aspects.
When you contact women, you want to look financially and psychologically comfortable (even if you are not).
The first time, tea at a coffee shop or other cafe (face-to-face meeting) is recommended
The first time, it is better to meet at a meeting spot and meet face-to-face at a cafe such as a coffee shop.
Meeting an older man for the first time can be very nerve-wracking for a woman with normal sensibilities.
Just meeting up at a café for the first time is not easy.
It is an adult man's etiquette to make a woman feel relaxed and provide an environment conducive to conversation.
A good recommendation would be to suggest a high-class coffee shop (such as Renoir in the Tokyo metropolitan area) or a hotel lounge.
However, recently I have been running into people doing similar activities at Lenoir, and it is not uncommon for me to have a wry smile on my face.
Dining & dating for the first time is a high hurdle
From the first time, I consider a lunch or dinner date a pretty high hurdle.
Nothing is more stressful for a woman than having dinner with a man she is unsure if she is comfortable with. It is normal to want to spend time with someone you know well anyway.
Many people may want to get a date the first time, but if you can hold out and get a date the second time or later, women will appreciate you more.
There are some people who are willing to go on a date for the first time.
Of course, not all of them are OK with the first date. You should confirm this in your messages before you meet them.
Those who say they are okay with dinner or a date from the first time tend to give off an air of professional activism, which is not to everyone's liking.
I may be the type of person who doesn't like them very much.
You should also avoid the first drive-through date.
Although the meal and content somewhat overlap, giving a ride in a car should also be avoided first.
From a woman's point of view, it is frightening to get in a car with someone she does not know what kind of person he is.
You should assume that they will not readily give their OK when they do not know where they will be taken.
Another negative point is that the space can be closed off.
The first time, don't take them to a too enclosed space.
Ideally, the schedule should be confirmed at least one day in advance
Matching on the same day, setting up a meeting immediately, meeting in person! It is not so difficult to make an appointment on time.
However, as basic etiquette, I think it is better for both parties to make plans at least one day in advance and then meet on the day of the meeting.
This has the effect of allowing both parties to cool down and assess each other's situation.
If there is no time to spare, it can't be helped, but women will be more prepared if they make their plans as far in advance as possible.
Allowance
There is a market price in the world, not just here.
This cannot be easily changed by individuals. Basically, it is a good idea to go with the market price.
If you bargain more than necessary, you will narrow down the possibility of matching with a woman.
However, this does not mean that you should just do whatever you are told by a woman at her asking price.
It is important to set your own borderline and play within it.
I could never spend money like it was hot water, but I set my own standards.
Some women might even try to get you to play hard to get.
If you talk to a few women, you will get a general idea of the market.
A true discussion of the advantages and disadvantages of using Paddy67
Merits of Paddy67 that I can understand because I have used it
I can easily meet women I would not be able to meet in my daily life!
One of the biggest attractions of Paddy67 is that you can meet women you don't have contact with at work or in your daily life.
In fact, when you are in your 30s or 40s, it becomes more and more difficult every year to meet women in their 20s regularly.
Except for places that offer services like cabarets, snack bars, and nightclubs, can you make contact in a private environment?
Using the app, you can usually get results and meet people.
I have met many beautiful women, even though I was just an ordinary employed salaryman until recently.
Surprisingly, businessmen are also very popular?
It seems that people with a normal sense of humor and a normal sense of finances are also sought after in this world.
If there is one attraction that men in their 20s do not have, it would be social status and financial freedom.
Even an ordinary salaryman in his 40s is considered a mature man by people in their 20s.
Men sometimes want to dress up a little.
It's not a bad feeling to be told by a woman in her 20s that you look nice.
It definitely makes you feel good.
Disadvantages of Paddy67 that I know from having used it
It takes some steps to meet someone.
If you have read this far, you know that you should not expect to be able to set up a date right from the start.
You should keep in mind that it is not always easy and quick.
The ideal process is
Like! →Matching → face to face meeting (1st meeting) → date such as dinner (2nd and later dates)".
The ideal flow is "Like the app!
It takes a certain amount of time because of the coordination required for each step.
This is especially true if you want to meet more than one person.
Certain costs
Paddy67 expenses, entertainment expenses such as tea, meals, dates, etc., honestly cost money.
It should be accepted as unavoidable and enjoyed.
You can be sure that you will get a return on the money you spend if you practice in the right way.
Once you meet him, it's all about you
In the world of "daddy dating," a man's income has to be high, and the reality is that many women target such men.
Many of the women who register on the site post beautiful photos (even with modifications) on their profiles and write self-introductions that seem to be acceptable to men in the hopes of being matched with a celebrity man (it is honestly unclear how many there are).
You might think that the winner is the one with the highest annual income, but I don't think that is necessarily the case.
The majority of the women who register are ordinary women.
Therefore, I believe that some of them are looking for a slightly unusual opportunity with a regular older man.
I want to earn a lot of money with my dad! I believe that the majority of women are not that type of person.
Therefore, once you are matched with a woman on the app, you will be looking for the same factors that you would look for in a normal encounter with a woman.
Appearance
Cleanliness
Communication skills

are important factors in whether or not a long-term relationship can be built.
It is no different from the normal dating world.
Dating on an app adds to this
is only added to this.
You'll be matched with beautiful women in no time.
A world of choice awaits you.
You have to be an actual Paddy67 user to understand this.
It's so easy to get matched that you want to meet them all, but that's impossible.
You are immersed in a happy state of consulting with yourself to maximize your performance within your own pocket and limited time.
Urban residents have an advantage
Most of the registered women are in their 20s and are influenced by the location of their schools and jobs, as many of them are female college students or entertainers.
Areas with many universities, such as the Tokyo and Osaka areas, still have an inordinately large number of registrants.
If you are in the entertainment field, most people are in Tokyo.
There are people registered in all prefectures, but according to one woman, many people do not register in their own prefecture because the possibility of being exposed increases if they are in a regional city.
I don't know how they feel.
What is the Market in the app?
A very large number of students, including female college students, as many of them are in their early 20s.
There are also many entertainment models registered, but on the other hand, many normal women are registered.
Ordinary women are by far the majority.
This is the best environment for men who want to meet young women anyway.
It is quite possible to have tea, dinner, and dates with young women.
I don't think there are necessarily many cases of so-called mistresses who take care of and surround themselves with a particular person's entire life. (It may be possible to do so if you find someone you want to support and assist.)
In this respect, it is relatively easy for many to enter.
If you are one of those women looking for a man who is older and more worthy than you, I would like you to try it. If you are one of them, I would like you to try Paddy67 for the first time.
Paddy67's paid members can be harem!
Paid members are (for lack of a better word) free to choose as many women as they want.
The male-to-female ratio is about 1:300.
Paying members are the upper class of winners in this service.
I hope you will experience this feeling.
My Case
My feelings before starting the application
I was honestly scared because of the high price. I thought there was no way I would pay 10,000 yen a month for a dating app. What was the point in the first place? Would I really be with a woman? After struggling in circles, I thought I would only be on it for a month.
How I feel now after starting the application
To be honest, I feel the price is too cheap. You can try it out for a month at first, as I did, but you will have to continue for at least 3 months.
Dating apps usually explain that you have about 3 months to see results.
However, the case with Paddy67 is somewhat different, as you can meet women immediately, which makes you want to try again and again.
Messaging is basically unlimited between matches, so you can communicate as much as you like.
There are many cute women, and it is a wonderful environment where it is not at all a dream to match with models and celebrities.
Unlike regular dating apps, it differs from dating apps in that many women are looking for older men.
Here you can find men who are
Must be older
Having a higher income (than in your 20s)
are a plus.
How can you not take advantage of this?
If I can coordinate my work, meeting ten new women monthly is possible.
I have even made appointments with four women in a maximum of one day (laughs).
If you can increase your chances of meeting many women, there is a possibility that you will meet your favorite woman among them.
The cost per woman to get to know terms of cost will be reduced more and more.
Summary
I recommend signing up for Paddy67 and having a good time with some fun ladies! I will still be using the site in the future.